We attended a huge number of events, so we have prepared several life hacks so that you can get the most out of networking at conferences.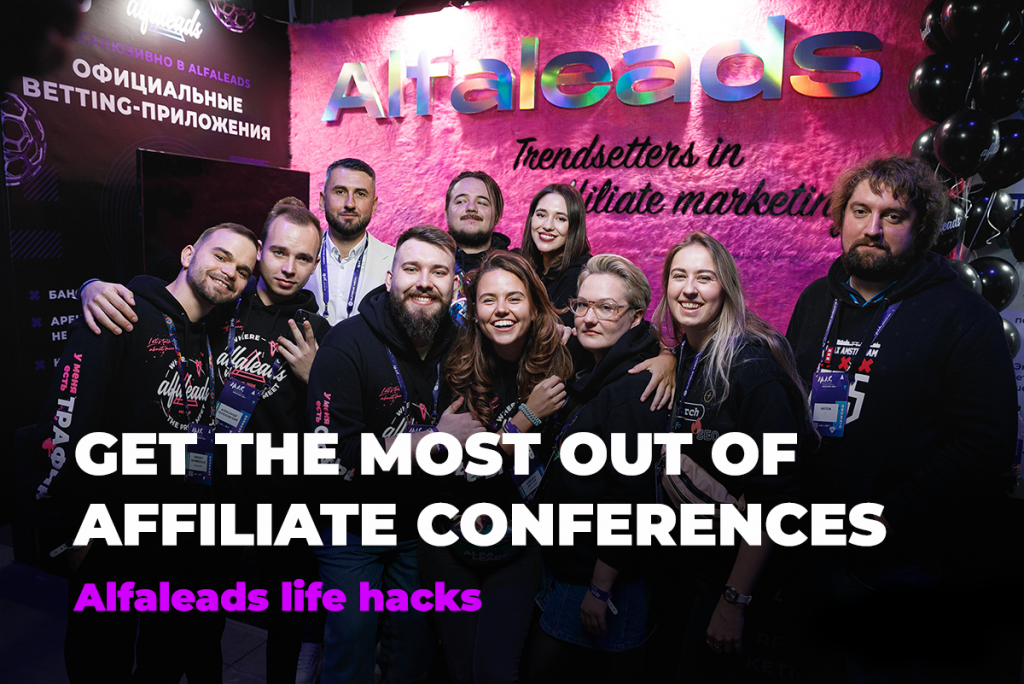 Make advance registration to all the side events: pre-parties, invite-only parties, meet-ups. The conference itself covers only half of the networking, the rest happens at the informal meetings.
It is better to get your badge the day before the conference, it is usually possible. You won't stand in line when the conference opens.
Come to the venue at the opening time and leave only when the event is over and you see dismantled booths. Conferences give unique opportunities to forge new partnerships, don't waste your time.
Same goes for the parties, but the golden rule of affiliate networking says: "no business after 1 AM".
Don't go to lunch alone — invite new partners!

Carry a power bank with you, so you won't have to look for power plugs throughout the vast conference venue.
When you strike an agreement with a new partner, take a selfie together and mail this picture along with the business details you've discussed.
After the conference, you should follow up on every business agreement. And it's fine to send several reminders.

Check the website of the conference in advance to see the list of attendees and choose the people you are interested in.
For more options, join the official Telegram chats of the conference. You will know who is going to attend the event.
Once you have a list of potential contacts, make notes for each person. Write down the things you want to discuss with them, the deals to negotiate, and prepare your arguments.
Once you've done that, you will be much more confident during the actual meetings!