Meet Ariadna Butler, Team Lead of Affiliates at Alfaleads: https://t.me/ariadna_alfaleads 
She works with our key clients, big affiliate teams, and advertisers. She has 5 years of experience in such affiliate marketing verticals as iGaming, Betting, and Dating. For many years she has been working with the international affiliate market and now introduces affiliates to new GEOs worldwide.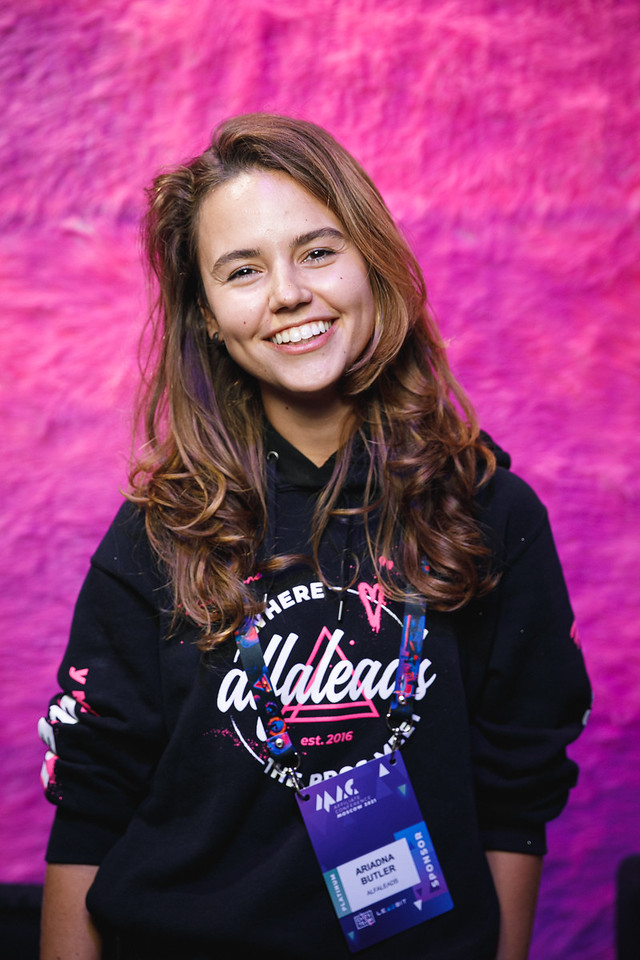 In this interview, Ariadna reveals:
• how she helps affiliates to earn money
• why does she live in Cyprus
• what is her advice to the newcomers
• verticals and GEOs she thinks promising
• whether she ever gambled in Las Vegas
• and much more
What was the biggest sum affiliates earned with your assistance?
Recently, one of my affiliates received his newly-bought Mercedes. I also helped to bring the revenue of an affiliate team from 0 to $10,000 daily in 6 months. It was an experienced close-knit team that ventured into a new traffic source with a new product.

Do you live in Cyprus now? How did you get there and why?
I used to live in St. Petersburg. When I received an offer to work in Cyprus I didn't hesitate and took the first flight to the island.

Cyprus has a large IT community, many guys here are employed in iGaming, Betting, and Dating. We often hang out during the off-hours and in the "before times" we used to hold parties every week. Networking comes naturally in Cyprus

What conferences have you attended?
Over the past 3–4 years, I have been to about 30 events. I've been to Affiliate World in Bangkok several times as well as in Barcelona. I went to the Affiliate Summit in Las Vegas twice and had one trip to Singapore. I've also been to MAC conferences in Moscow and Kiev several times, as well as White Nights in Cyprus and St. Petersburg. There have been so many…

Is Ariadna your real name?
Yes, you can check my passport.

How do you manage to maintain working spirit and stay effective?
I try to balance work, sport activities, and spending time with friends — this allows me to live in harmony. I also love different task managers and use time management techniques.

What language do you use in Cyprus?
I have been in Cyprus for 4 years. Here English is my main language.

Do you have any advice for the novice affiliate marketers?
Guys, keep in touch with your manager! Every platform has its peculiarities, and your affiliate manager is the person you should talk to when you want the latest news. Moreover, your manager wants higher profit for you as much as you do.

Which verticals and GEOs are the most relevant now?
Any vertical can be profitable if you can work it and know the best flows. I have worked in different verticals and know for certain that you can make money anywhere. Now the CIS countries and the USA are a good shot for Dating. As for iGaming and Betting — Germany, Austria, Switzerland perform great, Asia and Latin America are not a bad choice either.

Why is it better to work through an affiliate network than directly with an advertiser?
Affiliate networks aggregate a multitude of offers, and you have a freedom of choice with no need to negotiate with the advertiser yourself. Moreover, not every advertiser is willing to connect with affiliates one on one. Affiliate networks have established connections with various advertisers. It is easier for the networks to negotiate the conditions because for advertisers we are the bulk supplier of traffic.

Another reason to choose Alfaleads over a direct advertiser is that we provide full support to our affiliates, you receive payout more often, get help with the creatives and various legal issues. The network covers more sides of the affiliate business and can assure favourable terms.

What is special about affiliate marketing as a field?
Trusty relationship with partners and colleagues. I treat my affiliates as close friends and not just business clients.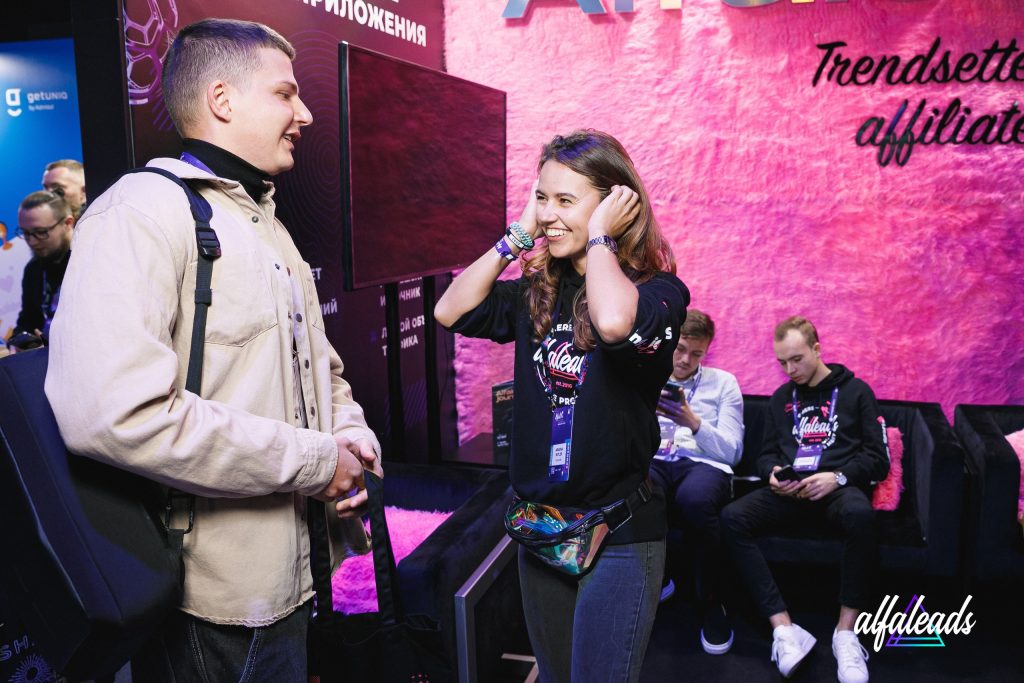 Is it true that now it is harder to work as an affiliate marketer than a few years ago?
Not really. On the one hand, the competition grows with higher numbers of affiliates joining the ranks. But on the other hand, there are more new niches and products to work with and make money on. Also, now the affiliate field grows its own expertise. The Internet has become more informative in this respect. It is easier to learn affiliate marketing, and the affiliate managers are usually very professional.

Only 5 years ago people kept saying that the affiliate niche was dying. However, it is still blooming and bringing profit to those who can work hard and invest time, money, and effort. Just like any other field.

Why did you come to work at Alfaleads?
Alfaleads team is very ambitious, trendy, and is not afraid to try something new. The customer service is also great, the platform often introduces new tools and features for the affiliates (Alfa Defense, Creativio, Research & Development, etc). And the atmosphere within the team is very warm and welcoming.

Have you ever gambled in a casino or maybe made bets?
I've been to Las Vegas twice and never been to a casino ?
But sometimes I play poker with my friends. I remember my first poker game — I won 1000 rubles!

How do you determine whether an offer has potential?
First, I check the statistics. Then assess the advertiser. Then I compare this offer to those that are currently at the top. And after that I look at the bid, conversion flow, and everything else.

What is the difference between the CIS and the western affiliate communities?
Looking back at my interactions with the international affiliate market I can say that affiliates from Russia and the CIS region are more straightforward and maybe harsh. They see no obstacles on their way! The international community is more like an official business field, the white-hat verticals are more in demand there.

Tell us about your hobbies.
I love sports especially water sports and everything to do with boards: surfing, sup-surfing, kiteboarding, wakesurfing. I also do freediving up to 20 meters without equipment. I conquered two mountain peaks: Elbrus and Mont Blanc. And I like biking and skating.

What can you say about the future of the iGaming industry?
I think this vertical is also an ever-green one: people will always want more money and entertainment. And iGaming is one of the popular diverting pastimes. There will always be people who want easy money and are ready to make a bet. So, I think iGaming has a cloudless future!