You've probably seen that different CPA networks could have one and the same offer, but the details would be different. The first thing that catches your eyes is the difference in payouts. Understandably, you'd prefer the offer with the higher rate. But not everything is as it seems, and the publishers could run into some pitfalls if they rush into action. Today we'll tell you about these pitfalls.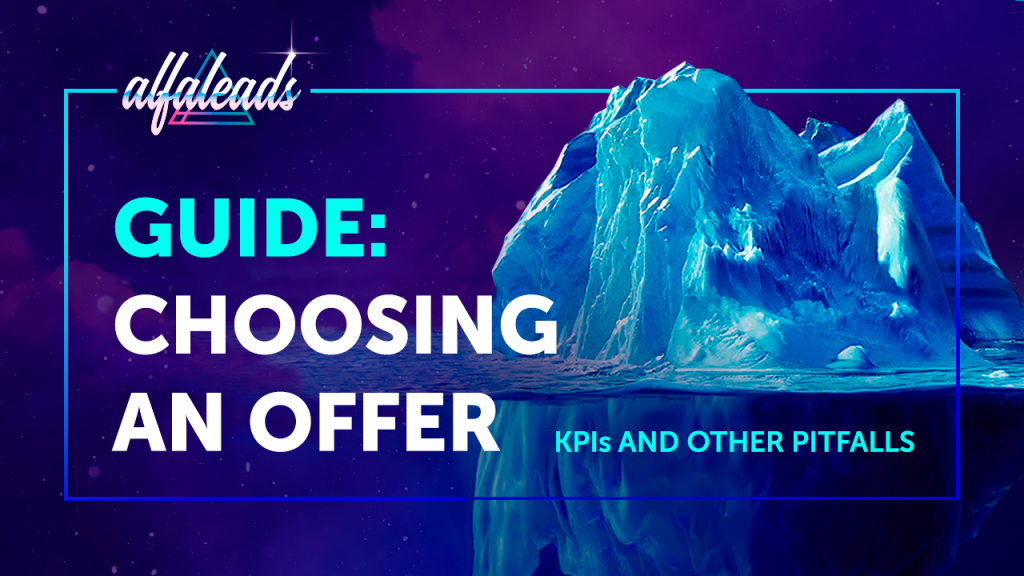 KPI
The main things you have to know about choosing an offer are KPIs (Key Performance Indicators), which are required metrics your traffic should have. The stricter the KPIs, the higher the payout, but you'll have to work harder, too.
KPIs can be of two types: soft and hard. Soft KPIs are more like guidelines, so your traffic will still be paid for without fulfilling these requirements. Hard KPI means strict requirements that have to be met no matter what. You could be short just 0.1% to reach a certain metric, but the traffic would still be considered off-target and wouldn't be paid for. Still, the payment rates for hard KPI are always higher than for soft KPI.
Let's take a look at some specific KPI metrics, paying special attention to the Gambling vertical.
Gambling
Minimum deposit
Minimum deposit (aka mindep) is a minimum sum the casino allows a player to deposit in their account. Depending on the GEO, minimum deposits could range from a single dollar to 20 euros. You could find an offer that has a great payout, but the minimum deposit would be all too high for the chosen GEO. You have to understand that the players won't invest large sums of money in a casino or a bookmaker's office they don't know.
Baseline
Besides a minimum deposit, there's a baseline, which is a minimum sum the player has to deposit before the advertiser pays the publisher. If the offer says "baseline: $20", the publisher gets the payout only after the player makes a $20 deposit. One baseline type is an accumulative baseline, when several deposits add up to the needed sum. Taking our example further, a player could make a deposit of $15 first, then $5 more a couple days later. The lead is then accepted by the publisher.
Some baselines are non-accumulative, which means that the player's deposit should be a single one-time payment. If the player's first payment is then $15, the lead is declined, whether or not the player continues to make deposits after that. Always pay attention to this.
Non-accumulative baseline offers can have much higher payments than minimum deposit ones, but that doesn't mean easier conversion rates. Such difficult KPIs could be interesting for you if you have a highly relevant target audience, like on a gambling website. Others would be better off driving traffic to the soft requirement offers.
Preferred traffic sources
Every advertiser has its own understanding, which sources bring the most engaged users. The payouts change depending on these sources.
Devices
Desktop traffic is usually more valuable than mobile traffic. For example, many Dating offers pay you $3 for a desktop sign up, compared to $2 for the mobile one. Yet, the number of users switching from desktops to smartphones and tablets is growing every day, so despite lower payouts, mobile traffic is more profitable in the end.
Speaking to our advertisers, we learned that different times of day saw traffic from different devices. In a nutshell, desktop traffic comes at lunchtime, when people are at work. Then in the evening most users switch to their smartphones coming home. You can ask your account manager for this data and tweak your campaigns accordingly.
Licensed and unlicensed products
Licensed products usually get higher rates, because making a deposit is much more cumbersome: you have to go to a bookmaker's office, show your id, etc. Not that many users are willing to do all these chores, so the sign up to deposit CR would be lower. On the other hand, those users who do make it all the way will be much more engaged, and will be paid for accordingly.
Dating
Let's take a look at the Dating vertical. If you notice much higher than average offer payouts, be careful to read all the conditions. Instead of the usual target audience of 18+ you could see 35+ or even 40+. Such an audience is much harder to target, so the traffic is much more valuable.
Another KPI often used in Dating is the Retention rate. It is a metric that shows if the users continue using a service after signing up. Be sure to study all these requirements before choosing an offer.
Gaming
The Gaming vertical offers payouts for signing up, confirmed sign-ups or bringing in an active player, but the definition of an active player differs from offer to offer. Some advertisers are content with a 5 minute play session; others want the player to use the app two days in a row. So while sign-ups and confirmed sign-ups are worth $2-4, the active players are worth around $10.
Sweepstakes
Understanding target actions is crucial in this vertical as well. Most often it's SOI (single opt-in), which requires a user to enter their name, address and email. DOI, or double opt-in, needs the user to confirm their email address by pressing on a confirmation link after entering their personal info. CC Submit (credit card submit) offers are the best paid ones. The user has to confirm his entry using a credit card. Though rare, you can see some IVR, or Interactive Voice Response offers, when you have to dial in a number to enter the sweepstakes. IVR has really high payouts, too.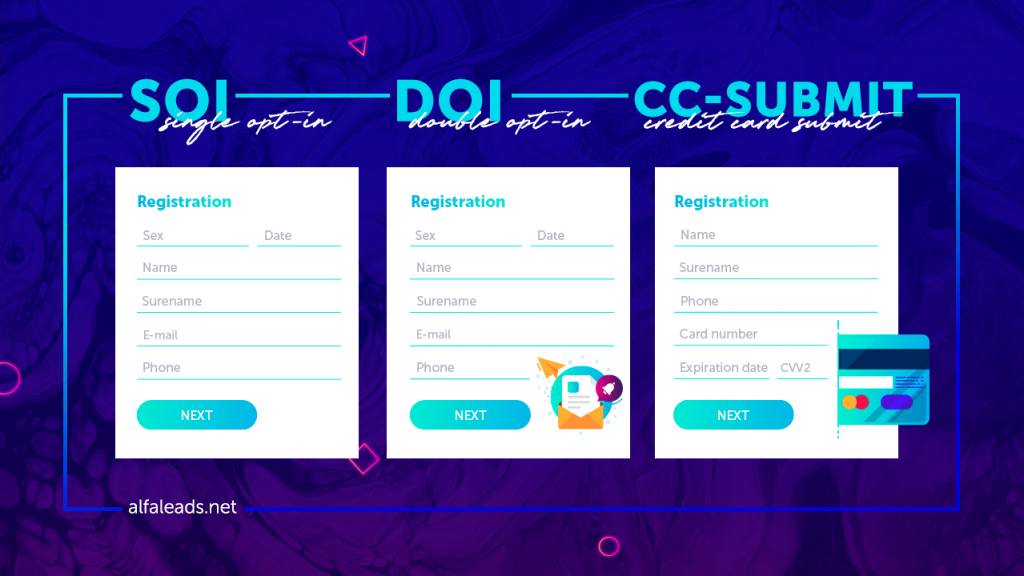 Some questions to ask your manager
A CPA network manager is the publisher's best friend. They will help you understand how profitable an offer will be for you. To make the conversation more productive, you should ask your manager these following questions:
– What is the minimum deposit for this offer?
Usually you can read the minimum deposit in the offer's description. Another option is finding it out yourself by using a VPN and trying to make a deposit. Your manager will be helpful here, because they know the pricing context for different GEOs. They can tell you if the minimum deposit is too high compared to other products in the market and if the users are likely to make deposits to these casinos and bookmakers' offices.
– What payment systems does the offer support?
If the product accepts several payment systems (credit and debit cards, digital wallets, local payment services), it greatly increases the chances that at least one of these methods is available to the players. When the number of payment methods is limited, like if an offer accepts only Visa cards, the number of deposits will be considerably lower.
– What's the baseline, and are there any special requirements?
Consult your manager if the offer has a baseline sum. If so, ask whether it is accumulative or not. As we've stated above, this KPI is really important.
– What traffic sources are allowed for this offer? Is the payment dependent on the source?
Permitted sources are usually included in the offer's description. As a rule, more expensive sources (Google, SEO, Facebook) should get higher payouts than easier ones. Your manager can tell you all about that. So if you have access to quality targeted traffic, be sure to share that information.
In conclusion, let's put it all together. The publisher's income can be influenced by seemingly minor factors, so if you see that one of the CPA networks has the payout rate for a certain offer set much higher than the market average, don't rush into driving all your traffic there. Be sure to check all the offer conditions and analyse the KPI, because sometimes it's better to have a lower payout, but less strict requirements and earn more as a result.